JCS Process & Control Systems is pleased to announce its partnership with the James B. Beam Institute at the University of Kentucky to help advance the mission of giving students and researchers in the bourbon industry the opportunity to learn the operation of a distillery and to have a common place to come together to run studies.
JCS donated its very best standardizing technology in the form of a new JCS UltraBlend™ Continuous In-line Standardizer to the James B. Beam Institute. This donation will enable both students and industry professionals the opportunity to perform pilot testing and research in an academic laboratory environment. The JCS UltraBlend™ is the first system with approval from TTB to continuously blend alcohol to a bottling filler without the use of a bottling tank for proof verification/correction. This technology provides very tight control, achieving tolerances of blending high-proof spirits to +/- .03 ABV or better.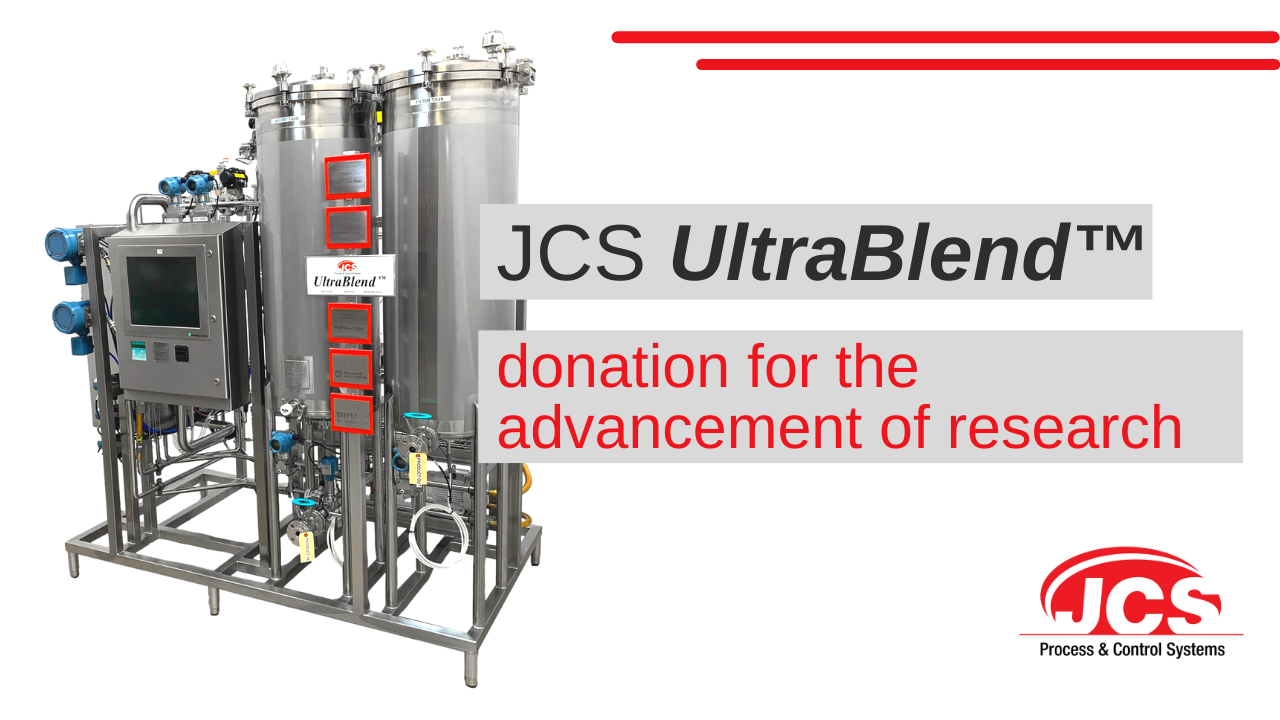 "JCS is thrilled to be able to coordinate the donation of this system with our component partners, for the advancement of research in the bourbon industry," said David Stoklosa, VP of Sales and Marketing at JCS. "We look forward to seeing students and manufacturing professionals in the industry take advantage of the productivity and time savings advantages this system provides in comparison to traditional batching".
"This equipment will enhance our ability to immerse our students in the ongoing modernization of the distilled spirits industry," said Brad Berron, Beam Institute research director. "This gift significantly extends our ability to conduct impactful research aimed at increasing productivity and efficiency industrywide. Students from across UK's campus will be trained by our faculty experts on these new technologies and their integration into traditional bourbon production processes. The UltraBlend™ system offers a unique platform for UK's students to study complex mixing phenomena, process controls and automation."
Special thanks to Anton-Paar, Seepex, Emerson, Pepperl & Fuchs, and Rockwell Automation for their support on this project. If you are interested in learning more about the JCS UltraBlend™ system feel free to contact Harry Williams, Account Manager at JCS at hwilliams@jcs.com