JCS WEBINARS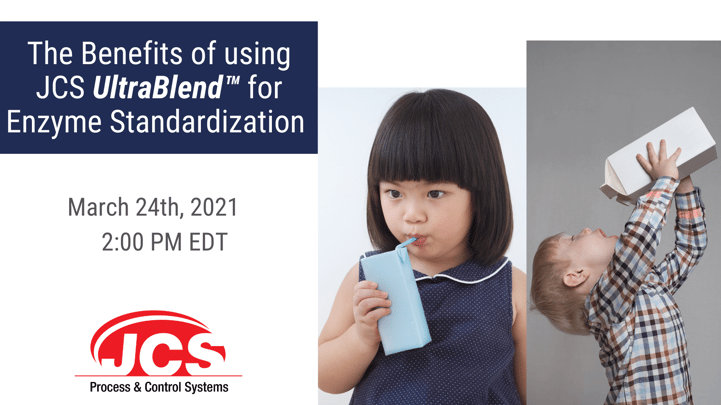 register here to watch the recording

↓
Milk producers are constantly looking for new ways to provide value-added products that deliver more in terms of nutrition and taste to consumers. A common trend in the industry is to provide lactose-free milk. But, as dairy manufacturers are discovering, the processing limitations of enzymes can turn lactose-free innovation into a challenging and costly exercise.
This webinar will provide you an overview of what is the best way to add enzymes to your production and obtain significant cost savings and extended runs.
What you'll learn:
The advantages of converting lactose on the Pasteurized side of your plant vs. the Raw side

Where the savings will come from for a quick ROI on a small CapEx

How you can save on silo storage, and production time

Why some Dairy plants use three to four times more expensive enzymes than they should

Why some lactose-free shelf-stable milk only last three months, when it could last over six months, and up to a year

What happens to lactose-free milk over time, and what in the process causes that

Why does a JCS UltraBlend™ based Enzyme standardizer run so much longer than other Enzyme dosing systems

How a JCS UltraBlend™ based Enzyme standardizer can help you eliminate the loss of enzyme in normal processing UHT's

What other sensitive additives can be added in the aseptic zone to standardized other beverages with a JCS Aseptic UltraBlend™

As a bonus, you will also see how the JCS UltraBlend™ can be used in other product standardizing applications

JCS uses the highest quality components in the UltraBlend™ Enzyme Standardizer, check out our filter choice at Donaldson Filtration Solutions.