JCS WEBINARS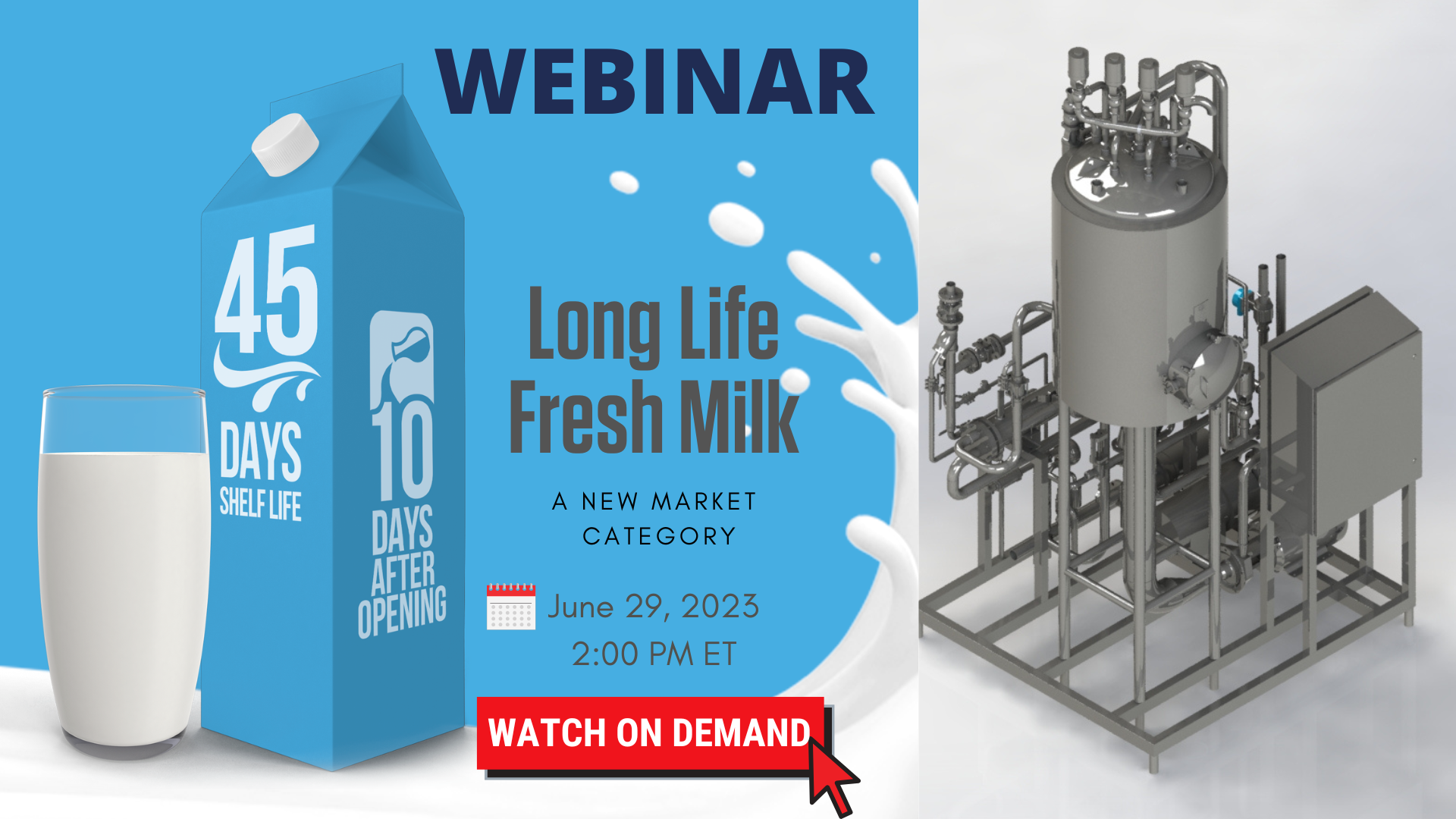 ABSTRACT
This webinar will provide you with an overview of Millisecond Technology (MST). A revolutionary new and patented technology that integrates with the traditional HTST Fresh Milk processes to produce long life product with all the same nutritional values that consumers desire, at normal HTST processing parameters. With MST you can enjoy a 45+ days date code with 10+ Days after opening. Add "Long Life Fresh" to your label and enjoy a new product category offering differentiating your product from normal Fresh Milk. Differentiate yourself from the competition, with MST!
Long life Fresh®
optimizes distribution through the Supply Chain and provides:
Fewer and longer production runs

Higher Quality Product

Allows a change in distribution.

Simplify shelf stocking in the store.

Eliminates returns and disposals.
Learning Objectives:
How this new technology can help you adapt to changes and differentiate your product on the shelf.

How a Puerto Rican dairy processor has been able to extend the shelf life of its fresh milk products from 13 days to 45 days.

What are the Benefits of MST for producers, retailers, and consumers



WATCH PREVIOUS WEBINARS ON DEMAND ↓