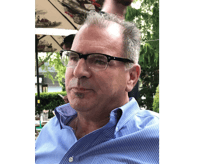 Please join us in giving a big welcome to Bob Russell, our newest team member! Bob is joining JCS as an Account Manager. He has over 30 years of experience in the food and dairy processing industries with tenures at companies such as Pall, Goodway, Westfalia, Statco, Alfa Laval, Heerema, and TPS.
Most recently, Bob's serviced the dairy and beverage industries as a UHT systems provider. This opportunity allowed him to develop successful strategies for expanding existing markets in the US, as well as open new ones in international markets such as China and South America.
Bob will work on nurturing relationships with JCS existing and new customers for the food, dairy, alcohol, and beverage industries while leveraging his current professional network.
Bob has a degree in Chemistry from the State University of New York at Oneonta, and he will be working out of his home office in the New York city area.
Welcome Bob!