Everyone wants to start out with new equipment, but the current economic climate requires many companies to keep getting more out of their existing assets.
This could be more throughput, more flexibility, more repeatability, more up-time, more everything…
Retrofits are often cost-effective options to keep systems functioning and to optimize for improved performance.
A retrofit also has additional challenges that all need to be planned for. The following are some of the extra steps that JCS takes based on lessons learned from previous retrofit projects.
Before you start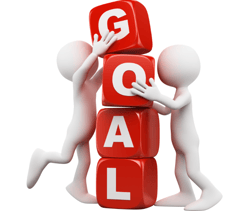 Understand the long-term goals for the company and make sure the retrofit builds on that plan. For example, if eliminating an old PLC and its associated IO, the retrofit can be done in stages or done all at once. There is value to both approaches, but also cost implications.
Determine what the anticipated benefits or ROI of the retrofit are expected to be. It can be reducing risks, increasing throughput, or efficiencies; it may be other departments not directly connected with production, i.e., providing more data to the quality group or the maintenance group.
For example, with the migration to databases for recipe management and data collection, savings occur beyond the plant floor; when the data is automatically passed to ERP systems savings are in data entry and the accuracy of the data.
Identifying the risks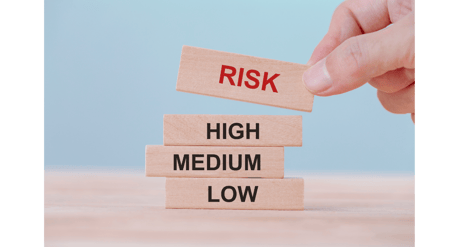 Often documentation of the existing equipment being retrofitted is out of date or nonexistent.
New equipment may have been added to existing electrical enclosures and if those enclosures are removed that equipment stops working.
There are often issues with existing equipment that comes to light during a retrofit project. I.e., pumps not working, instrumentation not working.
Evaluate if one retrofit is becoming too complicated and the work needs to be broken up into several phases.
Downtime is often limited. Once the above risks and scope have been defined, what can the plant accommodate for downtime to perform the retrofit? There may need to be several iterations of defining the scope and risks until plant management is ready to start the work.


Develop plans to minimize and mitigate the risks.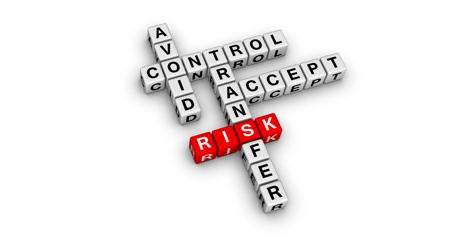 Identify a plant team to work alongside the project team. All the stakeholders should be represented.
Rely on the experience of plant personnel. They will often be able to add critical information to help identify and mitigate risks. This information should be validated and then added to the risk mitigation plans.
Rely on the experience of sub-contractors. Often, we find that a contractor who has a long-standing relationship with the facility may know more about a facility than some of the plant personal and they should be used as a resource for information.
Develop documentation to be reviewed by the plant team as well as the project team. Documents should cover all aspects of the changes including mechanical, electrical, and software. Any section of any document that cannot be signed off on needs to be reviewed in more detail. This may require additional site visits to gather more information from the plant team, sub-contractors, etc.
Documents need to be developed for each phase of a retrofit. What is changing? What is the new functionality? What functionality is being decommissioned? This will set clear expectations for the teams.
Be careful to evaluate what makes sense to change at any time. Sometimes when a plant is down for planned maintenance or retrofit projects, other tasks get added on to take advantage of that downtime. If these are communicated to the entire team, the team can determine impacts and contingency plans to account for them.
Updating documentation at completion. Operator manuals and SOP's must highlight the things that have changed as operators will be in the habitat of doing something one way.
JCS has done many kinds of retrofits, including:
Replacing older PLC's and IO (PLC5, Satt controller, etc.) with Rockwell CompactLogix or ControlLogix with IO. This is often done as obsolete or antiquated PLC's and IO become more expensive or unavailable and the resources able to program in these older platforms becomes limited or significantly more costly.
Installing a new PLC sequencer and process equipment on an existing UHT (VTIS, Dasi, APV, etc.). This is often done to reduce product losses and shrink, to reduce energy consumption, and to make the operator interface with the UHT much more intuitive.
Automate a fully manual process. This is often done to get a repeatable and consistent finished product, to reduce manpower requirements, to eliminate human errors, or eliminate potential injuries due to trips and slips or lifting, and to increase throughput.
Sometimes an engineering study is required to perform a more thorough upfront evaluation of what is possible and what is not possible. This option can give customers multiple retrofit opportunities and then the customer can determine the priority based on ROI, forecast production requirements, etc. See JCS blog on Engineering Studies.
Case Study
JCS was asked to automate a manual process for a high-proof spirits company. They had the vision that automating all the manual tasks could help them increase throughput and allow them to use their resources on other value-added tasks. JCS reviewed with them their current manual processes and procedures and then worked with instrumentation companies to identify the correct instruments to give in-line readings instead of needing to use lab equipment. Manual valves had actuators added to them, new instrumentation was installed, and a new HMI gave the operators all the information they needed to be able to run production. The customer has seen an increase in throughput using 50% of the original workforce and improved accuracy of the finished product being on-spec instead of within spec. JCS and the customer did a lot of planning for the installation and commissioning as with any retrofit, you are taking down a product line and this needs to be done for the shortest time possible.
In Conclusion
A retrofit can give new life to existing equipment and extend the purpose of the equipment for another 10+ years.
There are a lot of details that need to be identified upfront, reviewed by the team, and then prioritized along with risk assessments.
Clear expectations by the project team will help everything run smoothly when the retrofit is commissioned.