JCS CONTINUOUS IN-LINE STANDARDIZING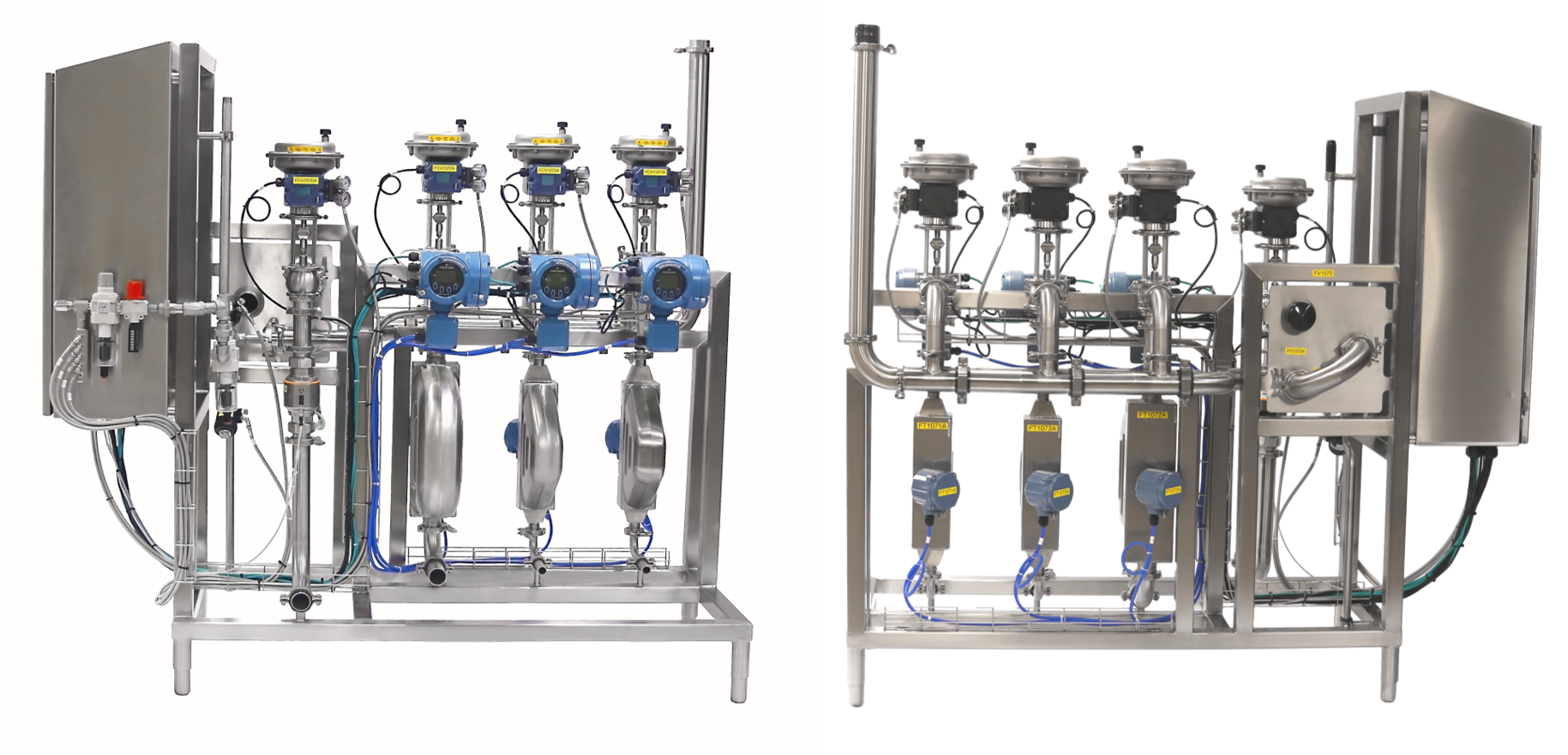 The JCS Continuous In-line Standardizing (JCS-CIS) is a digital blending machine that enables you to attain precise product specifications throughout the entire production run. Unlike ratio solutions that sometimes need to be "corrected" post-batch, we meter every step of the blending process and immediately correct any variances in real time.
The JCS-CIS blender eliminates the need to hold multiple batch tanks for QC approval, which ultimately results in freeing up valuable floor space and reduced production time. It is a blend-to-bottle process that consistently gives a perfect formulation every time through higher resolution, faster response time, and our proprietary engineered algorithms.
The system is installed in multiple configurations to meet your product needs. It can be installed from 2 streams up to 16 streams, at product flow rates from fractional gallons per minute (GPM) up to greater than 600 GPM throughput.
Benefits of the Continuous In-line Standardizing blender
Pace to match the slowest ingredient stream, ensuring product formulation standardization throughout the blend
Measures as a material balance in pulses per pound or gallon resolution
Forces metered flows to respond to errors of +/- 1 pulse as metered
Blender formulation set-up same as finished product labels
Adjustable ramp up and down for smooth and accurate blending starts and stops
Customer configurable recipe and ingredient database eliminates the need for periodic reprogramming due to product formulation changes
Preventive alarms notifications will tell QC when the system is out of specifications and stop the blender before it puts bad product downstream to ensure that waste and inefficiencies are kept at a minimum
Applications
Milk, juices, nectar, tea, sports drinks, whiskey, vodka, rum, beer, wine, tequila, brandy, soy sauce, among other spirits, foods and beverages.
For more information, click here to download a brochure: JCS Continuous In-line Standardizing Brochure